Mark Stetler, JD, CAMS
CEO of RegSmart, and Certified Anti-Money Laundering Specialist (acams.org)
Mark graduated from Baylor University in 1985 with a BBA in Finance (cum laude) and from the University of Texas Law School in 1988 (with honors). He practiced law in a private firm and then for the financial services subsidiary of the nation's largest homebuilder.
Mark served as general counsel for a multi-state title agent and a loan quality assurance company as well as associate general counsel for a top tier mortgage lender. In 2001, he joined NIA Consulting, where he became senior partner. NIA grew to become among the nation's largest financial fraud auditing firms, and Mark was instrumental in arranging the sale of NIA to Interthinx (a subsidiary of Verisk—NASDAQ: VRSK) in 2007.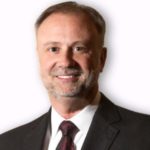 Jeff Jones
Operations Director of RegSmart
Jeff is a proven operational executive with a comprehensive background in loan origination, quality control, and risk analysis. Specializing in management of human driven systems and processes, he also has extensive experience in design, execution, and implementation of technical systems and solutions.
Immediately before joining RegSmart, Jeff developed, deployed, and managed a nationwide 400+ person consulting, auditing, and underwriting team on behalf of a Fortune 500 company.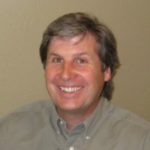 Jay Marqua
CFO and CIO of RegSmart
Jay was most recently CIO and CSO of a public international oil and gas drilling company.
He has experience in all aspects of executive management and across numerous industries. He has particular expertise in systems architectures; startups and growth initiatives; ERP systems; and large enterprise restructuring and transformation efforts. He has worked in the Energy, Financial, Healthcare, Communications, Technology, Software, Logistics, Hospitality and Travel Sectors. The pace and advantage of technology to organizations has steered Jay to his executive, concept and execution roles in IT infrastructure technologies and software.